The Shower Installation You Won't Regret
Our certified installers ensure top quality while working to provide a hassle-free remodel.
Kohler LuxStone Wall Installation in The Carolinas
Servicing The Entire States of North & South Carolina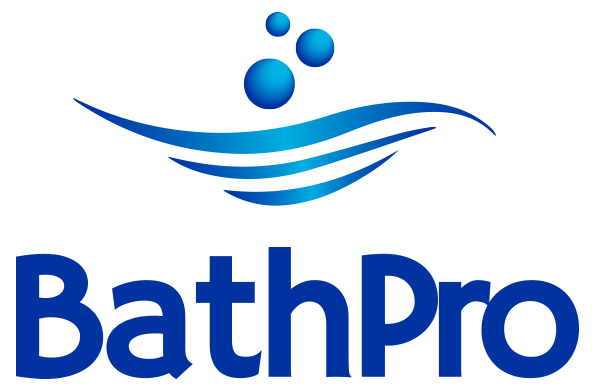 If you've been dreaming of a quick, hassle-free shower upgrade, Kohler LuxStone walls from BathPro are the perfect solution! Our exclusive collection was specially selected by Kohler's innovative designers, allowing you to create a unique space that represents your personal style.
For most projects, we can complete your installation in as little as one day, and you'll have a beautiful, clean shower—without the mess or frustration of a traditional renovation.
For more information about walk-in bath installation services, call BathPro at 844-786-2882 or contact us online.
Upgrade Your Bathroom with Stylish Shower Walls
You won't need to buy artwork for your bathroom when you can create your own centerpiece with our LuxStone shower walls! We offer a wide range of patterns and colors, and you can choose the same style for all of your walls—or mix and match solid colors and patterns to create a stunning feature wall. We even offer complete LuxStone showers and shower enclosures when you combine our walls with stylish faucets, fittings, accessories, and a beautiful glass door.
By choosing our durable, low-maintenance Kohler shower walls for your North Carolina & South bathroom remodel, you'll experience outstanding benefits and features, such as:
Vibrant Color and Pattern Options: Choose from a variety of colors and patterns to achieve the perfect look for your shower.
Low-Maintenance Upkeep: Our grout-free shower walls will stay clean without the need for daily scrubbing, and the matte finish resists hard water marks and soap scum.
Durable Material: We've combined natural marble and durable fiber strands to create an ultra-strong material that resists chips, cracks, and discoloring—even after years of daily wear and tear.
An Exclusive Warranty: Like all of our USA-made Kohler products, our walls are backed by a lifetime limited warranty for added peace of mind.
Learn More About Our Kohler LuxStone Walls
Are you looking to install a walk-in bath for your home in Clemmons, Asheville, Cary, Chapel Hill, Charlotte, Concord, Durham, Fayetteville, Gastonia, Greensboro, Charleston, Columbia, Spartanburg, Greenville, Raleigh, Wake Forest, Wilmington, and Winston-Salem., or nearby? We service all of North & South Carolina with walk-in bathtub installations that can be completed in just one day. Our services are also available to you seven days a week!
During the installation process, we ensure that quality and precision are met by using only the finest materials and installation processes. BathPro is one of only 24 companies from across the nation chosen by Kohler to be an exclusive dealer of Kohler walk-in baths and showers. We strive for excellence and back our services with exclusive warranties.
For one-day walk-in bath installation services, call 844-786-2882 or contact us to request a quote.